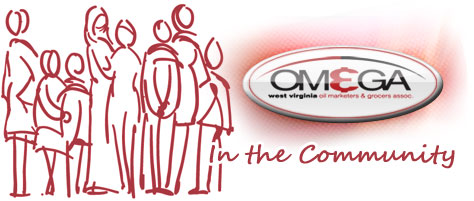 Food, fuel and convenience, providing life's essentials to West Virginia. That's our tagline and describes simply and effectively what our members do.
West Virginia Oil Marketers & Grocers Association (OMEGA) members are all local, community-based businesses. We are the convenience stores, independent groceries and petroleum marketers providing the daily necessities to maintain our quality of life. From gas and coffee to produce, meat and foodstuffs, to oils and lubricants for heavy industry, we keep West Virginia running. And, we're open when you need us, offering service at your convenience.
OMEGA members understand the vital role they play. If our stores aren't open, our customers and the communities in which we are located suffer. Imagine the hassle of pulling into your local convenience store for gas or stopping by your favorite grocery store to pick up ingredients for the evening dinner and finding them closed. Similarly, if our petroleum industry businesses are unable to provide the lubricants for their manufacturing and coal clients, business would grind to a halt.
Our member businesses are intrinsically linked to our citizenry's quality of life and we take that seriously.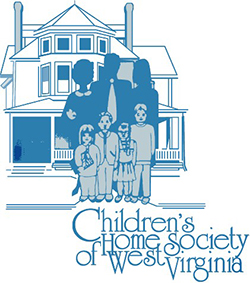 Because OMEGA members are so closely tied to the communities in which they are located, we believe it is our responsibility to help out and give back where we can. You have likely seen our member's corporate names emblazoned on the backs of little league and other athletic team jerseys. We support local charities, churches and nonprofit organizations through in-kind and financial donations. And, through our trade association, OMEGA has been a force for the betterment of children and their families throughout the state.
In 2003, OMEGA members gathered with the goal of identifying how they could pull together to help out in a larger way and on a broader scale. Recognizing the great need for improving health and wellness among West Virginia's youth population, they set a course which has resulted in more than $2.9 million being raised over the last 10 years. The beneficiaries of these funds have included children all across West Virginia for the purpose of medical procedures, after school programs and "wishes" for the critically diagnosed.
Additionally, OMEGA's scholarship program, which provides $1,000 scholarships to member employees and family members, has awarded more than $132,000 since the program's inception in 1996.
Our member industries are constantly evolving to meet the needs of today's customer. It used to be that convenience stores sold, primarily, gas and ice. That certainly has changed to the point that gas has become a commodity item and the products sold in the store have become the main draw. It is now common to find restaurant chains inside our stores as well as a more robust offering of products people want. Our local groceries have changed to provide the specialty products shopper's desire, which may not be available at the big box stores.
Charitable Contributions Through the Years
| | | |
| --- | --- | --- |
| Year | Organization | Amount Raised |
| 2003 | Children's Miracle Network | $43,000 |
| 2004 | Children's Miracle Network | $71,335 |
| 2005 | Children's Miracle Network | $156,182 |
| 2006 | Children's Miracle Network | $175,249 |
| 2007 | YMCA | $77,413 |
| 2008 | Make-A-Wish | $156,131 |
| 2009 | Make-A-Wish | $191,650 |
| 2010 | Make-A-Wish | $201,849 |
| 2011 | Children's Home Society | $61,384 |
| 2012 | Make-A-Wish | $203,074 |
| 2012 | Children's Home Society | $91,143 |
| 2012 | Make-A-Wish | $164,271 |
| 2013 | Children's Home Society | $93,515 |
| 2013 | Make-A-Wish | $161,466 |
| 2014 | Children's Home Society | $121,512 |
| 2014 | Make-A-Wish | $126,050 |
| 2015 | Children's Home Society | $79,615 |
| 2015 | Children's Home Society | $64,135 |
| 2016 | Children's Home Society | $130,391 |
| 2017 | Children's Home Society | $113,600 |
| 2018 | Children's Home Society | $116,328 |
| 2019 | Children's Home Society | $124,261.37 |
| 2020 | Children's Home Society | $100,026 |
| 2021 | Children's Home Society | $174,034 |
| Total Raised: | | $2,998,228.37 |